The Synod on Youth & Vocational Discernment
28th March 2018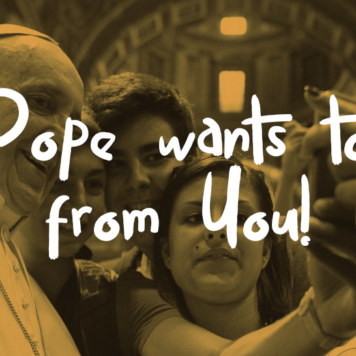 …about your life, faith and vocational discernment.
Vocational Discernment is the way by which a person discovers how to follow Jesus in their way of life and their work and whatever your religious belief, feelings about the Catholic Church or circumstances we want to hear from you because you are important to us.
In the Diocese of Brentwood, we want the upcoming synod (in October) to become an excuse for young people to meet and have conversations in their parish with the priest and other older parishioners.
If you are looking for resources to facilitate such a conversation the National Office for Vocations produced some resources for National Youth Sunday in our Diocese which can be found here.
If you want to read more about the Synod and some the documents that have already been produced below is a link to the official Vatican Synod website: