New Diocesan Director of Youth Ministry!
13th October 2020
Fr Dominic writes …
I am very pleased to share with you the news that Claire Bailey has been appointed as the new Director of Youth Ministry for the Diocese of Brentwood. Claire will begin in January.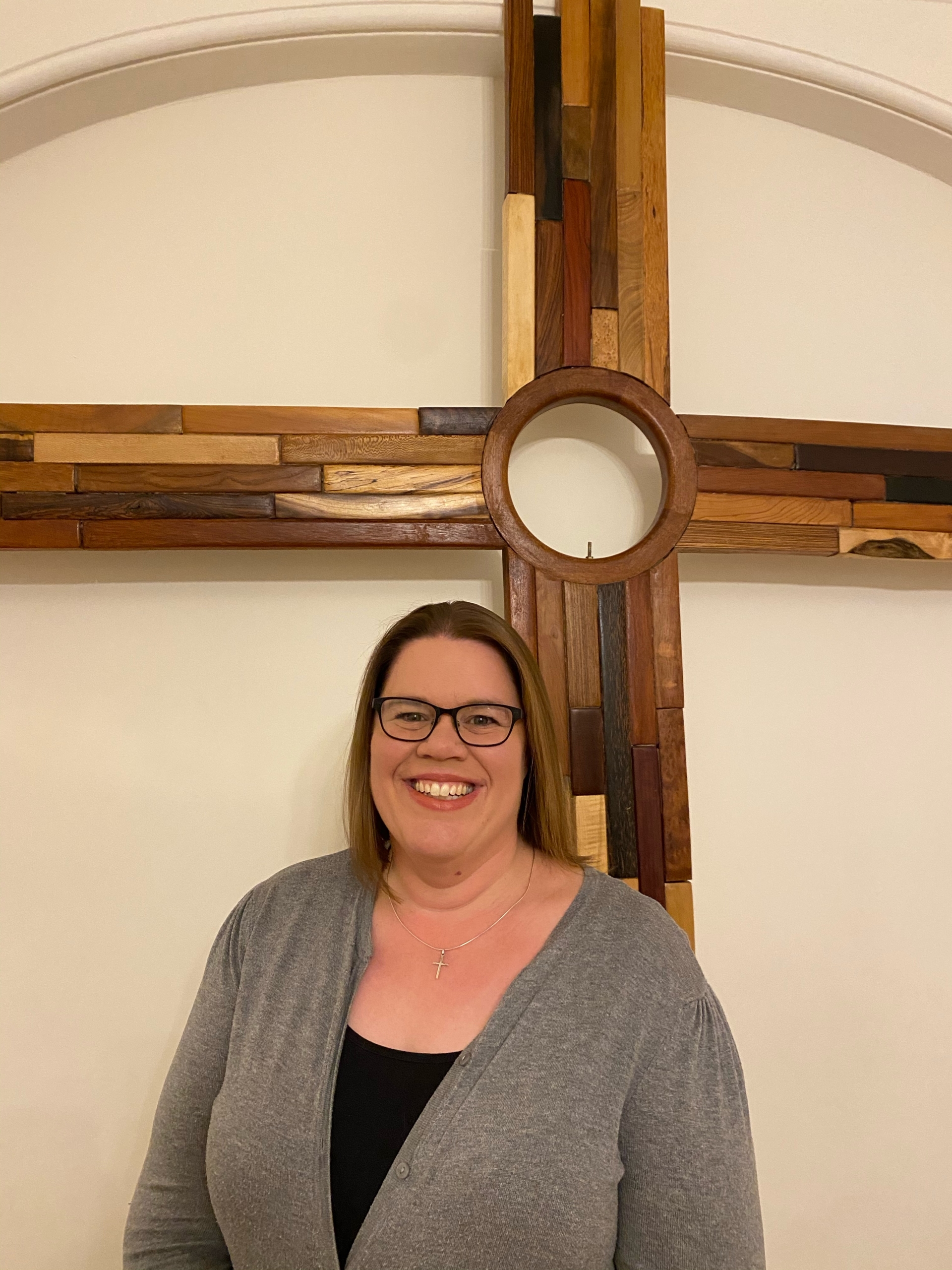 Many of you will know Claire, as she has been part of youth ministry and education in the Diocese for many years. After completing a Theology Degree at Durham University she served for one year as a volunteer and then for four years as Assistant Manager at Walsingham House on Canvey Island (2001-2006). After that she trained as a teacher, taking her PGCE through Cambridge University and teaching at St Mary's, Bishop's Stortford, until 2009. Then Claire joined the Brentwood Ursuline Convent High School as full time lay chaplain; over the last decade she has also trained in Counselling, served as a Confirmation catechist at Brentwood Cathedral, Deputy Safeguarding Lead at BUCHS, and Diocesan Co-ordinator of school chaplains. Claire has also travelled to Lourdes with the BCYS on several occasions.
With so much experience and many excellent skills to bring to our Diocesan Youth Ministry, I have no doubt that in this new role Claire will be a wonderful support to parish clergy, catechists and youth leaders, as well as school staff and chaplains. We have all had such a challenging and unexpected year; as we look forward to 2021, we hope and pray that our Youth Ministry can flourish in fresh ways, building on the existing strengths and finding new pathways to help our young people in discovering and rediscovering their relationship with Jesus Christ, and their precious place within the Catholic Church.
Claire herself said: "It is a privilege to have been given this opportunity to serve as Director of Youth Ministry for the Diocese. I am excited to begin in January and look forward to working with many of you in the future. Please do keep me and the work of the BCYS in your prayers."
Overall we remain a small team, and the staffing structure will now be:
Claire Bailey                     Director of Youth Ministry, Diocese of Brentwood
Joseph Beattie                 Walsingham House at Abbotswick Retreats, Facilities and Hospitality Co-ordinator
Gabriella Fusi                   BCYS Events Co-ordinator (part time)
Natalie Johnson               Vicariate Administrator (part time)
Harry Rawcliffe                Walsingham House at Abbotswick Assistant Manager
Georgia Sayer                  Walsingham House at Abbotswick Assistant Manager
Fr Dominic                        Episcopal Vicar for Youth Ministry and Pastoral Care
The rest of our work relies completely on volunteers – thank you to our volunteer retreat team; the volunteers who look after the grounds at Walsingham House; and the many, many volunteers in parishes across the Diocese who do such excellent work in accompanying young people on Sacramental programmes, and in other youth leadership and youth ministry opportunities, as well as at youth clubs.
Please keep all of our Youth Ministry in prayer – as we pray for you.
Many congratulations and blessings to Claire as she prepares to take on her new role.
Fr Dominic