"Like and subscribe" – BCYS now livestreaming on YouTube and Instagram
25th April 2020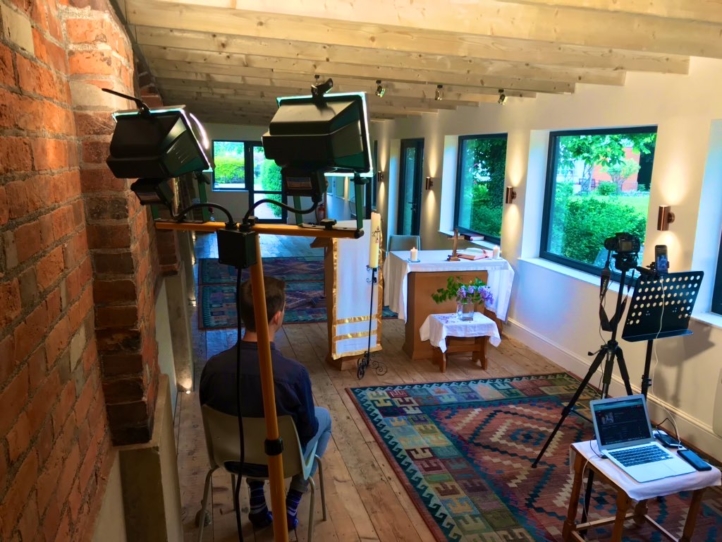 We are delighted that – with a lot of help from our friends – we are now live for Masses on both Instagram and YouTube. We have also been able to locate some lights, and use different tech, so the sound and visual quality is better. We know that it can already feel a bit "distanced" to participate in Mass via a screen, and we all look forward to the time when we can gather again in our churches. For now, we hope that our refreshed technology means that people can access the Masses more easily, and participate in them more fully.
To go directly to our YouTube channel click here: https://www.youtube.com/channel/UCBuTWplUUonmBuJVlRpEzPw
You can also go to youtube.com and search "Brentwood Catholic Youth Service" and you will find the channel that way. After the Mass has been streamed it remains on the channel so you can watch it later if the day if that suits you better. 
Alternatively, to access Masses via Instagram you will find us at BrentwoodCYS – you will need to use the Instagram app, not simply the website, in order to access Livestream. There is a little graphic below to help if you are new to Instagram.
Everyone is very, very welcome online – please do share this information with family members and friends; our Masses are intended to be especially accessible for those aged approx 13-25, but absolutely everyone is very warmly invited.