Special celebration for First Holy Communion children – Corpus Christi, 14th June
12th June 2020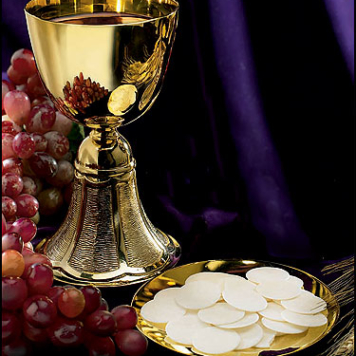 In May and June more than 3,000 children in the Diocese of Brentwood were due to receive Holy Communion for the first time in wonderful Masses, full of joy. 
We cannot gather together at the moment – but we can still celebrate, and get ready for the time when we can joyfully receive Holy Communion, and create amazing occasions for our children. 
In a particular way this Sunday, the Feast of Corpus Christi (The Body and Blood of Christ) is a moment to honour and pray for all the children who have not yet been able to celebrate their First Holy Communion in May and June, as well as to pray for the catechists, parents, priests and teachers who accompany them. 
There is a special Mass for Corpus Christi, this Sunday 14th June, streamed from Walsingham House at Abbotswick, at 10.30am on the Brentwood Catholic Youth Service YouTube Channel, and Instagram Livestream. To go directly to the Mass on YouTube simply click here: Corpus Christi Mass from Walsingham House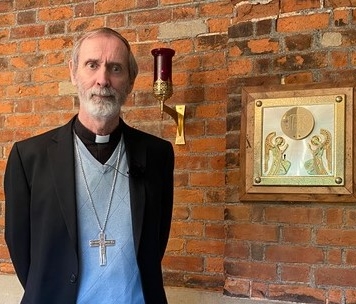 The Mass includes:
+ A special message from Bishop Alan to the First Holy Communion children, recorded in front of the Tabernacle at Walsingham House at Abbotswick.
+ Simplified readings, especially for the children
+ Music from children's choirs including the choir of St John Fisher Loughton, St Helen's Brentwood, St Anne Line Junior and the Brentwood Cathedral choirs.
+ Intercessions read by First Holy Communion children from Blessed Sacrament Chelmsford, St Edward the Confessor Romford, St George's Shoeburyness, Our Lady of Compassion Saffron Walden, and Our Lady and All Saints Basildon.
+ There is a booklet of hymns and readings here, to help everyone follow the Mass: Mass Booklet for Corpus Christi
Everyone is warmly welcome online; the Livestream will begin at about 10.27am, and finish no later than 11.25am.