Join us on our Instagram Live for our June Youth Mass.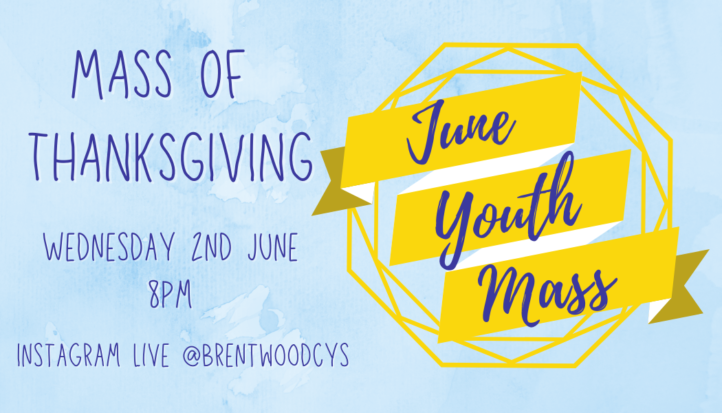 June's Youth Mass will be a Mass of Thanksgiving at the end of the exam period, particularly for everyone in years 11 and 13. Anyone is of course welcome to join though, and you can find the Mass on Instagram live by searching @brentwoodcys.
If you have any specific prayer intentions you can message us directly or 
email [email protected]
Search @brentwoodcys on Facebook, Instagram and Twitter.