Our Year 6, Year 11 and Year 13 students have had a school year like no other; due to take exams, their year was suddenly cut short in mid March, with exams cancelled. All the emotion associated with leaving school or college, and moving to a new school, Sixth Form, Apprenticeship or Uni, was suddenly compressed into just a couple of days. If you had been at the same school for five, six or seven years, we know that was especially difficult. And although you may have mixed feeling about skipping exams (!), it is very tough when everything you have worked for is suddenly taken away.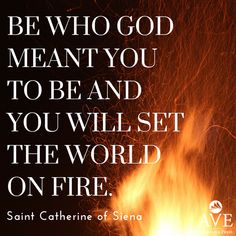 29th April is the Feast of St Catherine of Siena, who said "Be who God created you to be and you will set the world on fire!" Wonderful words to contemplate in these days of lockdown – who did God create you to be?
So this Mass will be full of prayers for you, and insights which will hopefully help you as you navigate towards September, and new beginnings. The Mass comes from the chapel at Walsingham House at Abbotswick, a place where many of you have visited and prayed. There's live music – and recordings from some gifted BCYS musicians. Join us online via Instagram LiveStream (BrentwoodCYS) or YouTube – the direct link is https://www.youtube.com/channel/UCBuTWplUUonmBuJVlRpEzPw or find us by searching for "Brentwood Catholic Youth Service." Everyone is very welcome – tell friends and family – and we look forward to seeing you online. 
All the hymns and readings are here, to download and view on a second device as Mass goes along, or to print if that is possible/easier. Youth Mass 29th April. We are very, very grateful to Art and Felishia for the music they've recorded at home, to enhance the Mass.