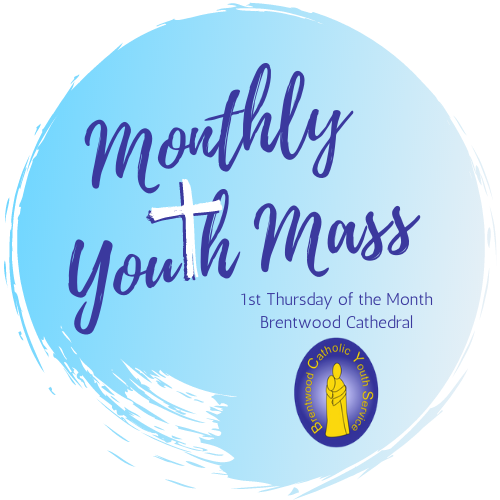 You are invited to join us, as we launch our
BRAND NEW Youth Mass
Celebrated on the First Thursday of the Month
At Brentwood Cathedral
***
For the new Youth Mass, we invite you to join us on the first Thursday of each Month, in the Conference Rooms behind Brentwood Cathedral.
The evening will begin with something to eat at 6pm, as we know many of you will come from work, school or far corners of the Diocese!
Each month will then welcome a new, exciting and inspiring input – this could be speakers, workshops, prayer and worship and much more, and we will let you know each month what we have coming up!
We will of course then finish the evening with Youth Mass in the Cathedral at 7:30pm and refreshments in the conference centre!
***
In October we are thrilled to be welcoming One Hope Project, who will lead us in a workshop of incredible praise and worship music in the Cathedral. Whether you are a singer, musician or just want to come and listen, everyone is very welcome to join us for this exciting evening!
You can see more about One Hope Project on their website https://www.onehopeproject.co.uk/ or listen and watch on their YouTube channel https://www.youtube.com/onehopeproject
There will be food in the Parish Hall from 6pm, and the band will begin their workshop at around 6:15pm.
They will then be staying to help animate the Youth Mass at 7:30pm!
Whether you have been to many BCYS events, or none at all, if you would like to attend on your own or as part of a group, absolutely everyone is very welcome.