Direct from the chapel at Walsingham House at Abbotswick, we are pleased to be able to LIVE STREAM Youth Mass each week in April and May during Coronavirus solitude – 8th, 15th, 22nd and 29th April 2020, and 6th, 13th, 20th and 27th May, 8pm.
To access the Mass use this step by step guide.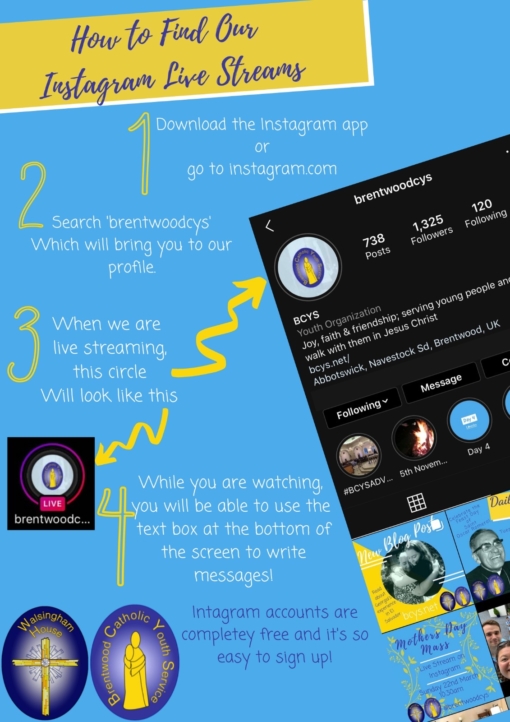 In times when we all need to find new ways of being connected, we hope this will give you the chance for Spiritual Communion with young people across the Diocese – and we look forward to your messages to each other at the sign of peace! If you would like anything mentioned in the Intercessions (Bidding Prayers) please send it in by email to frdominic@dioceseofbrentwood.org
The readings and hymns will be available here as a PdF on the day before each Mass.