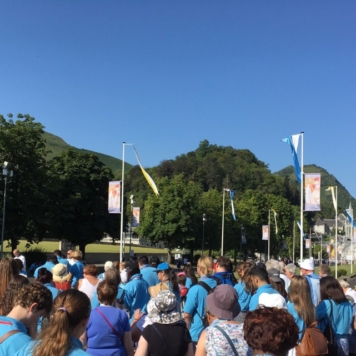 Join the Bentwood Catholic Youth Service on our hugely popular Summer Lourdes Pilgrimage.
We travel alongside the diocese to assist the elderly and infirm on their annual pilgrimage, particularly those in wheelchairs.
Alongside this we also run a retreat, daily Masses and excursions for the young people, as well as experiencing the Lourdes Torchlight Procession and Blessed Sacrament Procession.
Please be aware, this event is always heavily oversubscribed so do return forms in as soon as possible in order to avoid disappointment!