Your chance to to help the homeless and young people in our Diocese.
In 2019 we hosted this event at Walsingham House at Abbotswick, having 200 young people, leaders and catechists sleeping out in the garden to better understand how it feels for those sleeping rough throughout the Diocese, as well as raising thousands of pounds to help local homeless charities.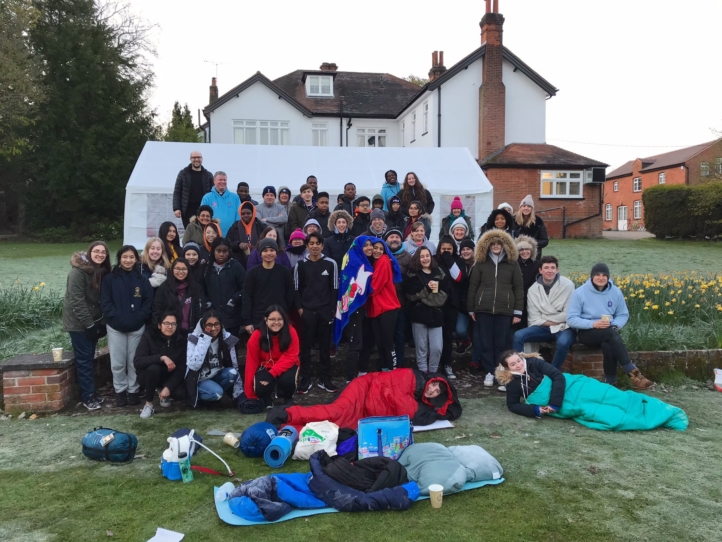 WHAT CAN YOU DO?
Please join us in whatever way is possible on 26th March 2021 – in your garden, with friends in their garden, on a school field or church car park, with just a sleeping bag and mat or cardboard boxes to sleep on or under.
No tents allowed, whatever the weather!
Please be sure that however you are planning to participate you are following current government guidelines at all times.
Please do let us know if you are arranging a group, by emailing gabriellafusi@dioceseofbrentwood.org or filling in the contact form at the bottom of this page, so we can help support you!
DOES IT COST TO JOIN IN?
This event is free to participate but please try to raise some sponsorship – anything from £10 to £1000!
Why not set yourself a target of £100?
HOW DOES THE SPONSORSHIP WORK?
There is a sponsorship form which can be downloaded from this link;
Sponsored Sleepout Sponsorship Form
We can also email it to you directly (please email gabriellafusi@dioceseofbrentwood to request this!)
Donations can also be made online here , selecting "Sponsored Sleepout 2021" on the dropdown list and putting the name of the person or group being sponsored into the reference box.
You could ask people to sponsor you one whole amount or per hour you sleep outside.
If you are participating with a school, parish or friendship group, you could raise sponsorship together or you might prefer to do this individually (maybe see who can raise the most!)
The beneficiaries are registered charities so you may find companies willing to match fund sponsorship – please ask them.
WHERE WILL THE MONEY BE SPENT?
Any monies raised from this event will go towards supporting the homeless charities on the Caritas Brentwood website ( 50%), especially helping homeless people to have food and shelter in the coldest months of the year and young people in our Diocese ( 50%), especially helping young people in financial need to attend pilgrimages and events.
Please see the Caritas Brentwood website for more information on homeless charities within our diocese: https://www.caritasbrentwood.org/charities/?cause=homeles
CAN I FIND OUT MORE?
If you have any questions about this event you are always welcome to email gabriellafusi@dioceseofbrentwood.org or use the contact form on this website.
There are also photos and videos saved under the "Sleepout" highlight on our instagram page – @brentwoodcys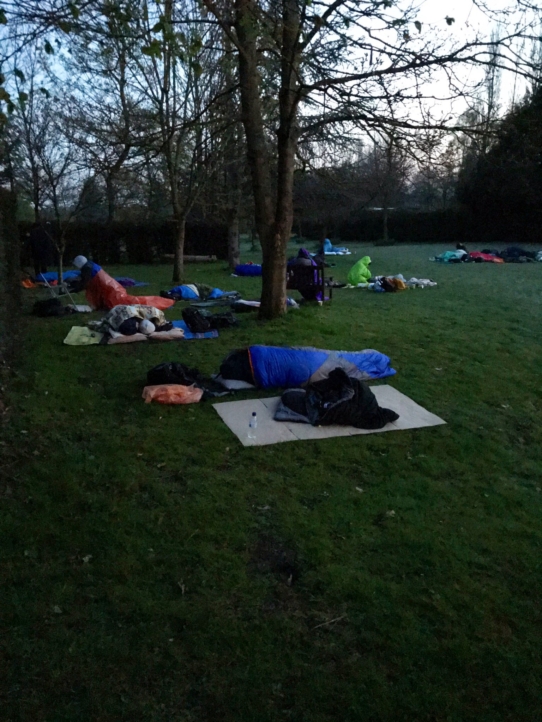 As per many things at the moment, the possibility of when we will be able to gather together is unknown, but that won't stop us!
Start thinking about how you can get involved and at any time during the year, 
if you would like to donate, please click here.