From Sunday 12th July we will transfer the Livestream; Mass will come from the parish of St Edward the Confessor, Romford.
The Parish priest in Romford, Fr Tom Jordan, is unwell, and Fr Dominic is assisting there. To serve the parish, and anyone else for whom the Livestream is helpful, we will – throughout July and August – use the BCYS channel and facilities, while gradually opening the parish church in accordance with all the Government and Bishops' guidelines.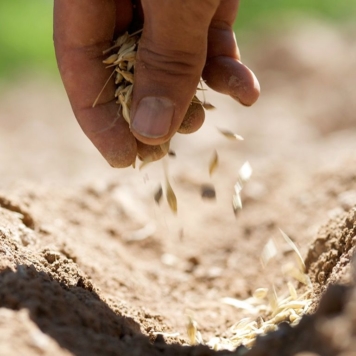 In today's Gospel we hear the parable of the sower – a parable that invites us to think of ourselves both as the seed being sown by God, and the people preparing the ground into which others fall; are we living in, and preparing, fertile ground? rocky ground? ground full of weeds? 
The Livestream will be on YouTube, and everyone is welcome. We'll provide a direct link to the Mass on Friday 10th July, which will take you to where you need to be with just one click from here!