Rest & Relax
Adult Retreats
Time to relax & be still in the presence of the Lord in the beautiful & peaceful chapel & grounds at Abbotswick.
Dates of Retreat: Friday 9th August – Monday 12th August 2019
THESE DATES ARE NOW FULL
Enjoy time to reflect and pray with the opportunity for mass, adoration and times for reconciliation.
£200 for a single room, £250 for a twin, all rooms are en- suite. Three nights and four days, all meals included, arrive mid morning Friday and stay until lunchtime on Monday.
The perfect opportunity for peace, prayer & stillness.
For bookings & enquiries call 01277 373959 or email: [email protected]
Walsingham House, Abbotswick House, Navestock Side, Brentwood, CM14 5SH.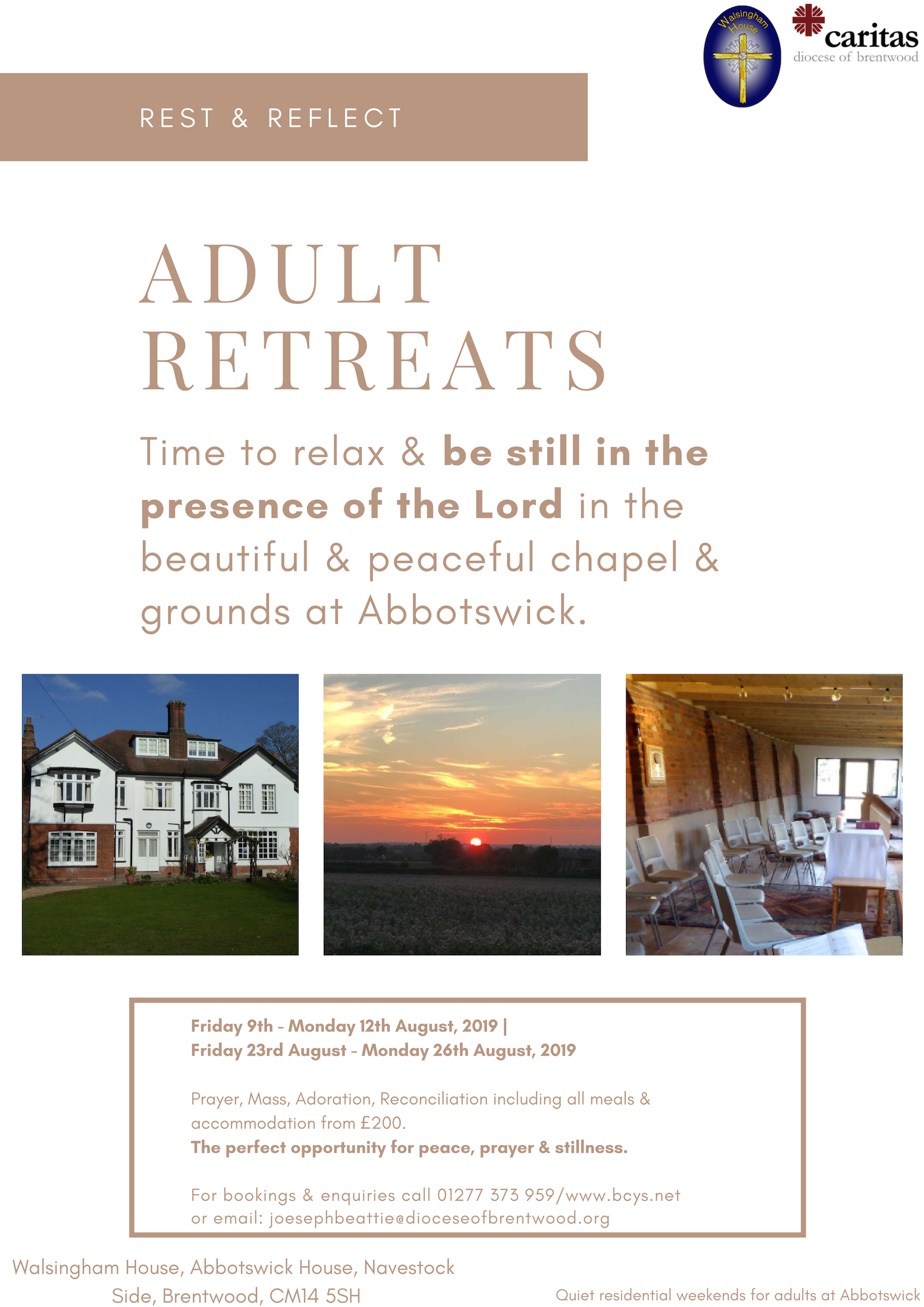 The beautiful sunset at Abbotswick