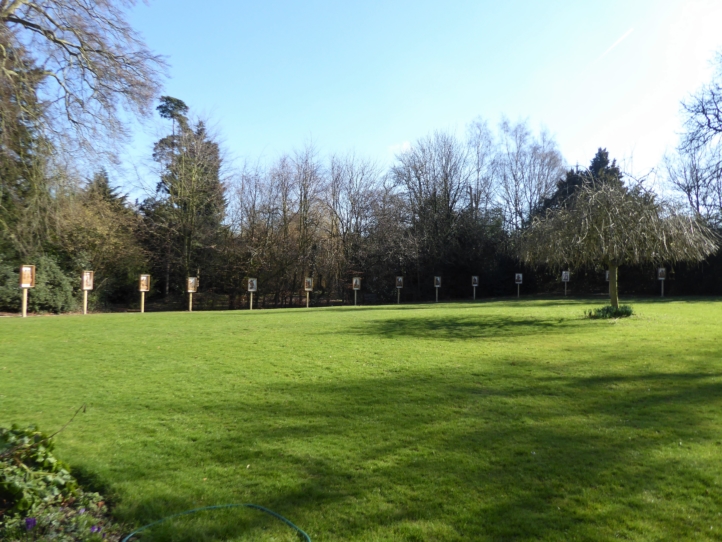 Within the grounds of Walsingham House at Abbotswick we are blessed with beautiful Stations of the Cross – they are, in fact, the Stations that were on the walls of the "second" Cathedral in Brentwood, prior to the current one being built in the 1990s. 
Just before "lockdown" we were restoring the backs of some of them, so there are three missing in the set and we will replace those in prayer with images of the High Stations from Lourdes.
The booklet we will use for the stations was originally produced by the Franciscan Sisters of the Renewal, when they joined the BCYS pilgrimage to Lourdes a few years ago. To follow the prayers and reflections, you can download the PDF or have it on a separate screen next to the Livestream. Naturally, you are very welcome to use the PDF for personal prayer at home during Holy Week. Stations of the Cross CFR
We are offering two opportunities to pray the Stations along with the Livestream – on Palm Sunday afternoon at 5pm, and on Good Friday morning at 10.30am.
To access the Livestream follow this simple graphic – remember that on a laptop you need to download the App to get Livestream; you cannot play it directly through the website.