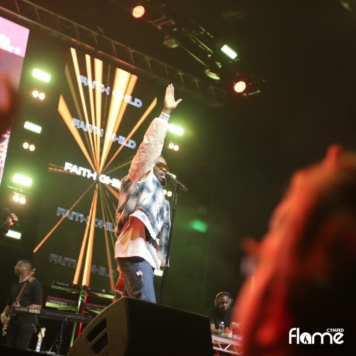 Flame is returning to Wembley Arena on Saturday 15th March 2025!
Following the great success of Flame 2023, where over 1000 young people from the Diocese joined the crowd of 8000 in Wembley Arena for a full day event full of energy, prayer, joy and hope, we are excited to be preparing for 2025, with content that is ideal for young people from Year 10 to Year 13 (age approx. 15 – 18).  
Full of inspiring speakers from all around the world, representatives from a number of organisations, award winning musicians and so much more, we cannot wait to be a part of this fantastic event once again!
The event is ideal for Confirmation and post-Confirmation groups, or school groups. It is a vibrant experience of young Church, concluding with Adoration led by most of the Bishops of England and Wales; the whole day really opens the young people's horizons about what the Church is, and their part in it.
You can visit the CYMFed Website to see more from Flame 2023, and learn about CYMFed by clicking here
Group Bookings
The BCYS will purchase a limited number of seats (we hope!) near the front of the arena.
These will be available on a "first come, first served" basis and only fully confirmed once the full ticket price has been paid.
Prices are for event passes are TBC.
Full details on how to purchase tickets will be updated soon!