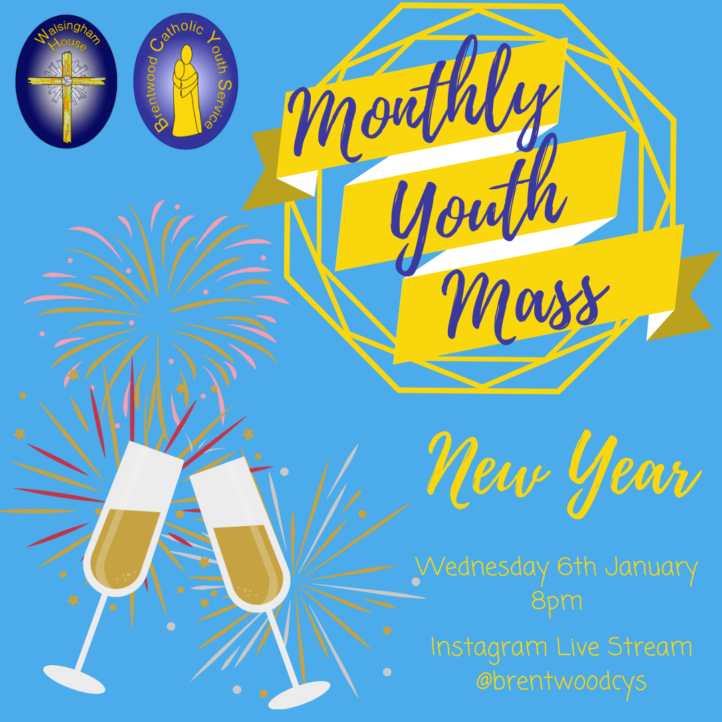 Join us on our Instagram Live for our January Youth Mass.
On Wednesday 6th January we hope to *virtually* celebrate the New Year with our first Youth Mass of 2021.
If you have any specific prayer intentions you can message us directly or email [email protected]
Search @brentwoodcys on Facebook, Instagram and Twitter.