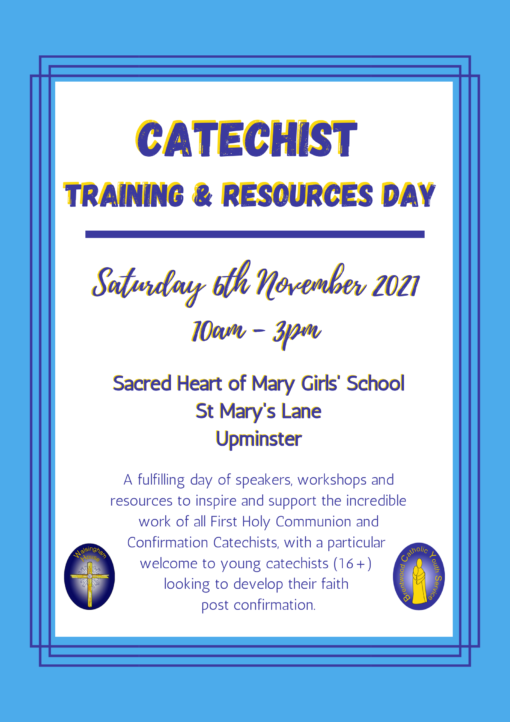 Please save the date for this fantastic event!
More details about the keynote speakers and workshop providers, as well as how to book your place, will be available in the Summer.
WHO IS THIS OPEN TO?
This training and resources day is open to all First Holy Communion and Confirmation Catechists, as well as those who look after the children's liturgy in the Diocese of Brentwood. It will be an opportunity to hear about fresh resources, as well as receiving input to assist you in your First Holy Communion and Confirmation programmes. We would particularly like to welcome any young catechists or young people in your parish (16+) who may be interested in working as or with catechists, and wish to develop their faith further post-confirmation.