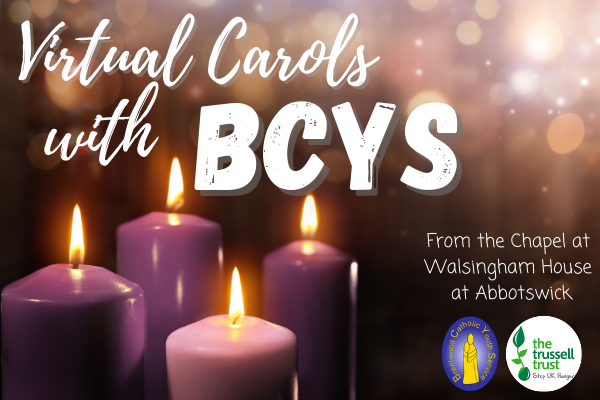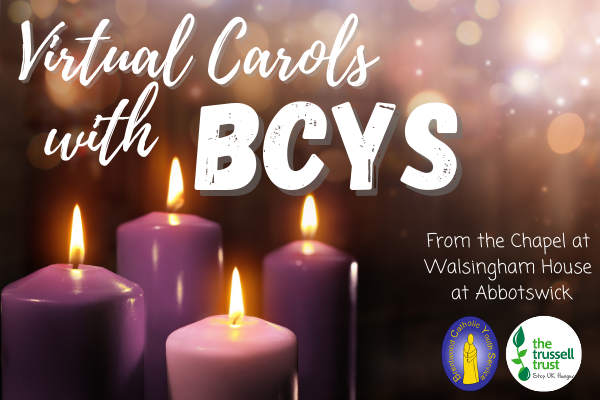 Join us for a Carol Service in the beautiful chapel at Abbotswick, with a selection of music, readings, poems and reflections led by the Walsingham House at Abbotswick volunteers.
We hope this concert, which lasts for about about 45 minutes, will be a beautiful way to celebrate the Advent Season. Although we cannot gather in person, watching online allows you to access it at a time that suits you. It will be first broadcast on the second Sunday of Advent, 6th December, at 4pm. The link to the concert will be here from 2nd December
The talented young musicians taking part include Art, from Brentwood Cathedral, together with Felishia and Erin from this year's Walsingham House Team, as well as Gabi Skinner, who has sung with Colchester Operatic Society. It will be a wonderful concert, and everyone is warmly welcome online – and, of course, you can sing to your heart's content at home! The concert will include many familiar favourites. 
To watch the concert is free; if you can, we would ask you to support us by donating at http://www.bcys.net/donate. All proceeds will be split between the BCYS, supporting young Catholics throughout Essex and East London, and The Trussel Trust, who  support a nationwide network of food banks, providing emergency food and support to people locked in poverty, and campaign for change to end the need for food banks in the UK.