For the duration of this year's Advent Season our Walsingham House at Abbotswick volunteers will be releasing a series of videos, 2 each week, helping us to reflect on the importance of Advent.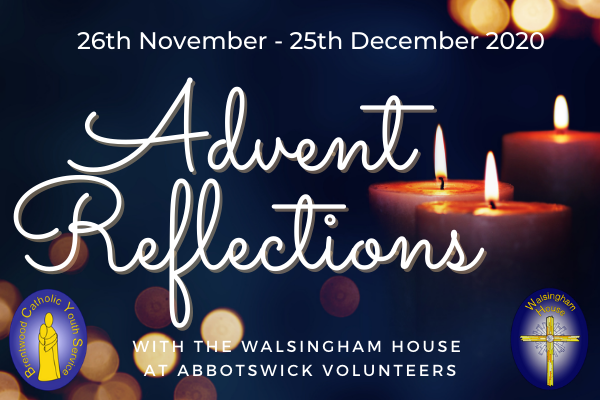 They will explore characters of the Nativity, the meaning of Hope, Joy, Love and Peace as we light each Advent Candle and what we can do to help others and spread Jesus' love to others in what has been a particularly lonely and difficult year for so many people.
Each video will be posted on the BCYS Facebook, Instagram and YouTube channels (see links below).