PLEASE NOTE: Our BCYS Livestream Sunday Mass will finish THIS WEEK, 9th August. The direct link for today's Mass is:
Fr Dominic will continue to celebrate Mass on Livestream from Romford on the new Romford Parish YouTube Channel, and the direct link to the channel is:
Romford RC YouTube channel
First Wednesday of the month Youth Mass will continue to be streamed from Walsingham House at Abbotswick at 8pm

(next Mass, Wednesday 2nd September)

In Romford the Parish Priest, Fr Tom Jordan, is gravely ill, and the BCYS Team bring our kit over there each week, to enable this Livestream via our YouTube channel. It is a beautiful church and everyone is very welcome online!

The direct link to our YouTube channel is www.youtube.com/c/brentwoodcys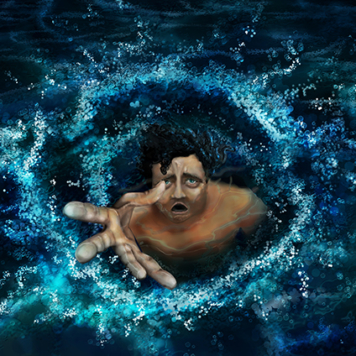 Today's Gospel tells us of the moment when Peter, inspired by seeing Jesus walking across the waters of Lake Galilee, jumped into the water from the boat; realising where he was he began to drown. Gently reached out his hand and lifted him back into the boat. There is much to reflect on here – our own impulsive moments; the moments when we have seemingly unshakeable faith; and the moments when it feels like we are drowning and we need the hand of Jesus to lift us back into the safety of the boat. Join us to reflect and pray on this Gospel during the celebration of Mass – all are very welcome to this Livestream.