Celebrating LIVESTREAM Youth Mass, 8pm April 1st
22nd March 2020
The April Youth Mass will be the first time we have ever LiveStreamed a Youth Mass, and we are hoping to make it as interactive and inspiring an experience as possible. Later in this post you will find a link to the readings and hymns for the Mass – but before we get to that, let's consider the space you'll be in when you open the livestream.
We really encourage you to spend a bit of time to make the space "sacred" – bring out a cross, or a candle. Perhaps you have an image from Lourdes, or another shrine that you have visited. Perhaps you have Rosary beads a grandparent gave you at Holy Communion or Confirmation.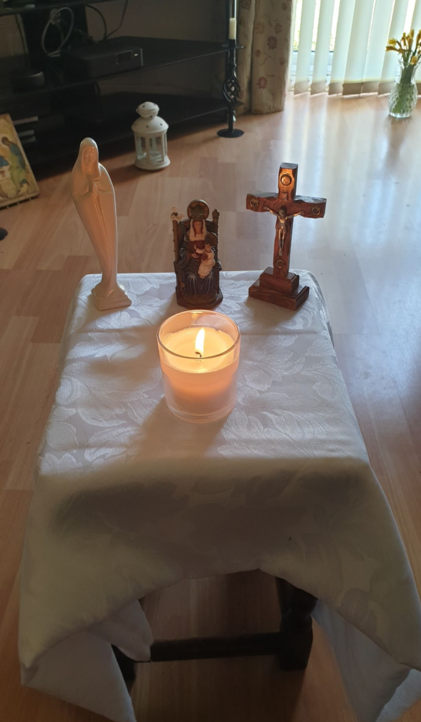 Have a look at these examples, sent to us by people watching and praying the Mass at 10.30 each day. They include one from Art – watching and praying with us all the way from Thailand …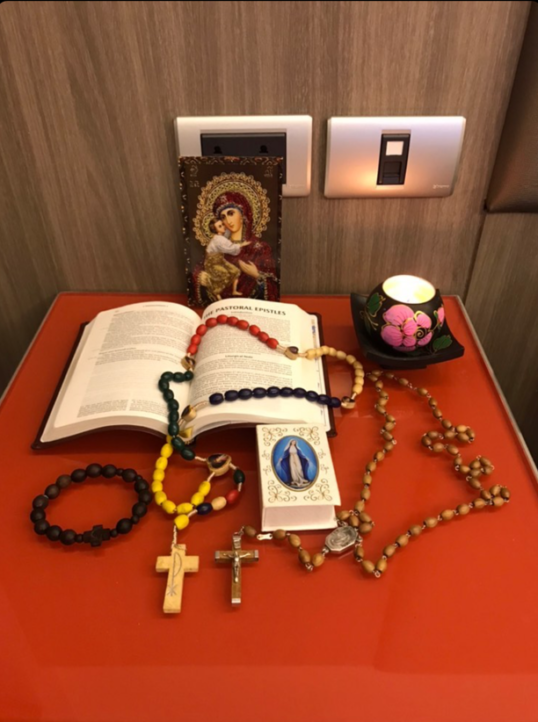 Once you have set up your sacred space, take a moment to think about your positioning; do you have a place where you can stand, sit and kneel comfortably?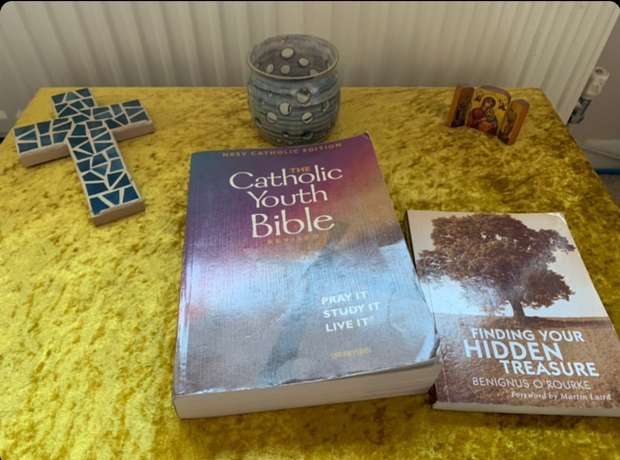 Maybe you will be watching the same screen as other family members; do you need a stand to rest it on?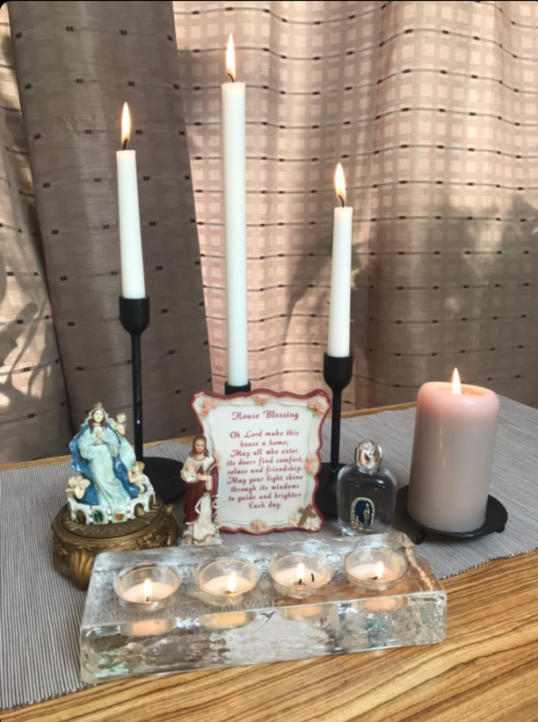 We have prepared the readings and hymns for the Mass on a PdF – download it here. Monthly Youth Mass April 2020. It may be easiest for you to have this on a second screen, next to the livestream; or it may be that you are able to print a copy. One day, it will be a reminder of this strange and difficult time – something to show children and grandchildren!
We hope that the Mass will be as interactive as possible and we invite you to:
Send prayer intentions at the start of Mass, and during the time of the Intercessions (Bidding Prayers). Some of these will be read out by the Walsingham House staff team, who are still resident here.
 Send questions before and during the homily: how is CoronaVirus challenging your faith? How is it inspiring you?
Create exuberant graphics for the sign of peace – have hearts filling the screen, or whatever you want to do to send peace at a time when we cannot see each other, but are united in Spiritual Communion.
If you are not sure how to get to the Mass, then this graphic will help: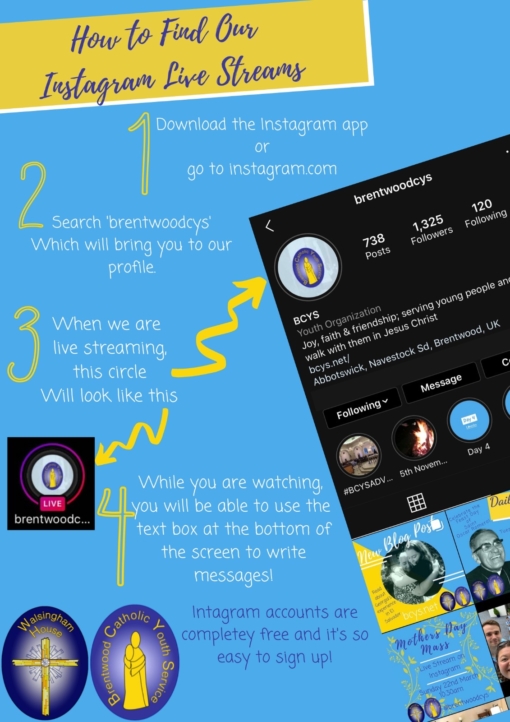 Many blessings, and we look forward to joining you online for Mass!