Job Vacancy: Site Manager for Walsingham House at Abbotswick
16th December 2022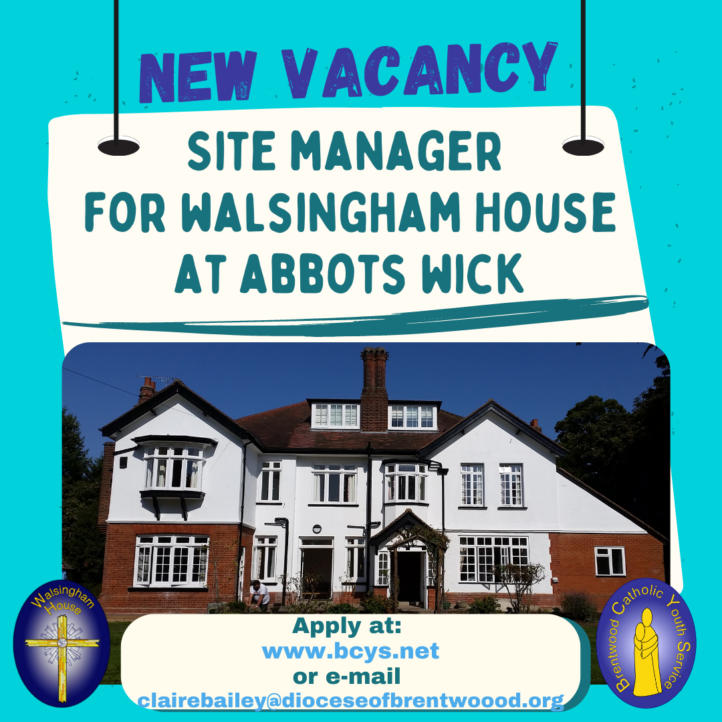 9 hours per week
£12.43 per hour (£5819 p.a)
We are looking for someone who has a passion for caring for and supporting others to care for a beautiful site in the heart of the Brentwood countryside.
Walsingham House at Abbotswick was fully refurbished in 2017 when the Brentwood Catholic Youth Service moved to our new home from Canvey Island.
(For more info see bcys.net/WalsinghamHouse)
As well as our Main House, we have a purpose build Chapel, old Coach House – which serves as accommodation for the Walsingham House team – who run retreats for up to 7000 young people each year – and the Youth Service Office.
The House sports some 14 acres of both natural and manicured gardens which are cared for by a group of volunteers, so a large part of the role will be attending the site for at least 4 hours every Tuesday, to support these volunteers. The timings for the rest of the role are very flexible.
For more information please refer to the Job Description below.
Site Manager Job Description PDF
Applications to consist of a CV and covering letter sent to
claire[email protected]
Applications close on 12th Jan 2023.