Vacancy: Walsingham House Assistant Manager
15th January 2018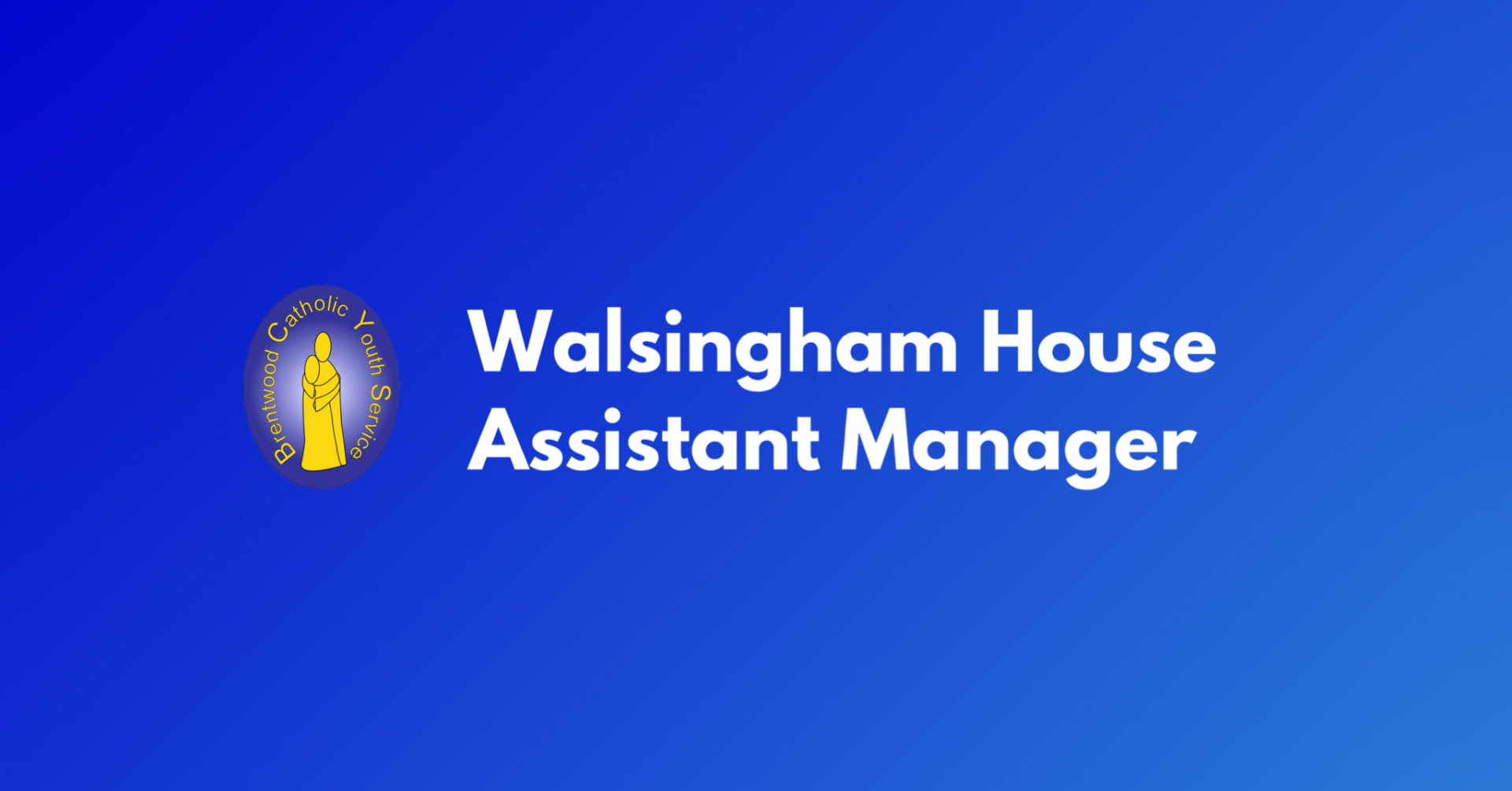 Background to the role
Walsingham House at Abbotswick is a fully refurbished retreat house for young people and adults, set in the heart of Brentwood Diocese. We are in a beautiful, tranquil, rural location, five miles from Brentwood and with 14 acres of our own grounds. During school term time a team of volunteers aged 18-23 offer retreats to young people from schools and parishes within Brentwood Diocese, working with over five thousand young people (aged 10-18) every year, both at the House and across the Diocese. In the late summer and early autumn, as well as in quiet periods during the year, adult parish groups use the house. This is most usually for day retreats. 
The Diocese of Brentwood is a lively and varied Diocese, including all of Essex, and five London Boroughs, with 19 secondary schools and a very diverse and expanding population. 
The Vicariate Staff comprises the Episcopal Vicar for Pastoral Formation (who will line manage this role), along with an Administrator, Walsingham House at Abbotswick Retreats, Hospitality & Facilities Co-ordinator, Events & Pilgrimage Co-ordinator, Training & Resources Co-ordinator, Catering Manager, and another Walsingham House Assistant Manager; this vacancy has arisen because one of our Assistant Managers is leaving in the summer, after three years. 
The Walsingham House team live as a community, sharing prayer, meals and social time, and exist to evangelise; to help young people encounter Christ, to understand the Gospel more deeply, and to celebrate their Catholic faith. We do so recognising that young people arrive at the House from many different starting points, and often with many questions, doubts and struggles, as well as with great energy and joy. We hope to offer a warm welcome, a place of reflection, prayer, catechesis, kindness, challenge, and above all time to ever more deeply meet and know Christ as "brother, saviour and friend" (St John Paul II). 
The Vicariate enjoys an excellent relationship with agencies such as Cafod, HCPT and the Brentwood Catholic Children's Society. Current team members are studying for the Theology and Youth Ministry degree at Maryvale, and through the BCYS we are also closely associated with the work of CYMFed, the Catholic Youth Ministry Federation, supporting events such as Flame 2019.
If you are considering applying, you are warmly invited to visit the House this half term (up to Friday 15th February 2019), as you discern your application. Thank you for your interest in this role, and we look forward to meeting you.
Key tasks
Leading retreats at Walsingham House at Abbotswick, and in schools and parishes.
In addition to ensuring the excellent delivery of the retreat programme this includes:
Contacting schools/parishes prior to retreat, to assess the school's requirements/aims for the retreat.
Liaison with staff and catechists
Programme development, in conjunction with the Walsingham House staff
Responsibility for all aspects of Health and Safety and Safeguarding within the retreat, to ensure a safe environment for all.

 

Evaluation of retreats, including seeking feedback from the school/parish.

 
Working with the Walsingham House Manager and the other Assistant Manager to ensure development of the Walsingham House volunteer team, including development through training in youth leadership at the start of the year, and through ongoing training and mentoring during the year, to help their journey of faith and witness to the young people who come on retreat.
Being part of the community life of Walsingham House, leading by example.
Supporting the work of the BCYS through a presence at events, pilgrimages and monthly youth Masses.
Job Details
Salary: £16,380*. Starting date: Mid-August 2019 
*A contribution is required to cover the costs of accommodation and bills; this comprises a large bedroom within community accommodation, shared bathroom, separate office space, meals, and all utility bills. Support is available towards the costs of degree level tuition fees.
To find out more, including specific guidelines for application, please download the job description and person specification by clicking the link below: